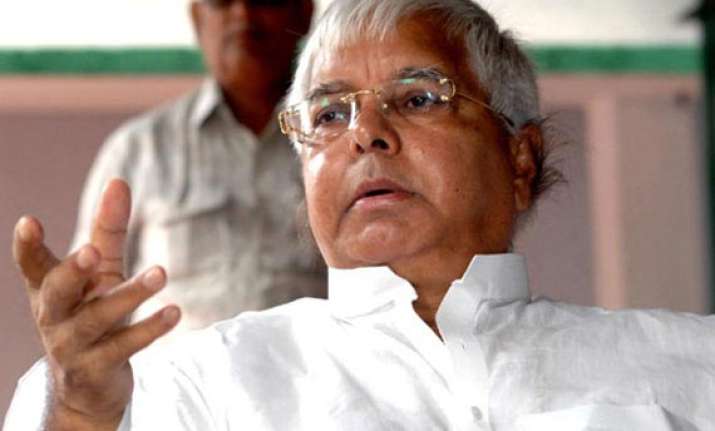 Patna: An exasperated  RJD President Lalu Prasad today dubbed his former close aide Ramkripal Yadav as demon 'Bhasmasura' for joining BJP after 'setting fire to ideology'.
"I created him (Ramkripal), but he has proved to be 'Bhasmasura'. Lord Shiva was happy and granted a boon to Bhasmasura.
But he became a cause of concern for all and nature ensured that he burned.
God is removing all such elements from my party," Prasad told reporters here.  
Prasad also called Yadav his erstwhile man Friday and Secretary General of RJD, an 'opportunist' for whom Gujarat Chief Minister and BJP prime ministerial candidate Narendra Modi overnight became a 'bhai' (brother).