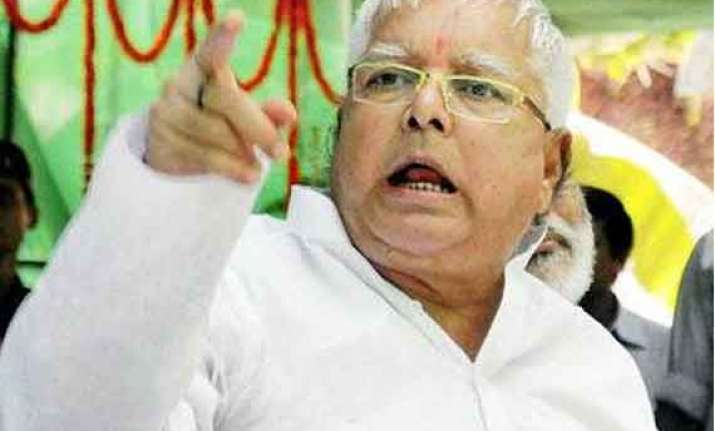 Patna: Targeting Narendra Modi on the issue of Gujarat riots, RJD President Lalu Prasad today described the BJP Prime Ministerial candidate as an "executioner".  
"Narendra Modi is a 'jallad' (executioner), is a 'jallad', is a 'jallad'. It doesn't matter where he goes, where he comes or what he does," Prasad told reporters at the Patna airport.
Prasad's jibe followed his 'butcher' comment on Modi yesterday.
The RJD leader said that he was sad that people like Lok Janshakti Party President Ram Vilas Paswan and others had gone with the Gujarat Chief Minister.
"Paswan who used to say we will make a Muslim a Chief Minister of Bihar, has gone with 'jallad' Narendra Modi. He has destroyed himself.