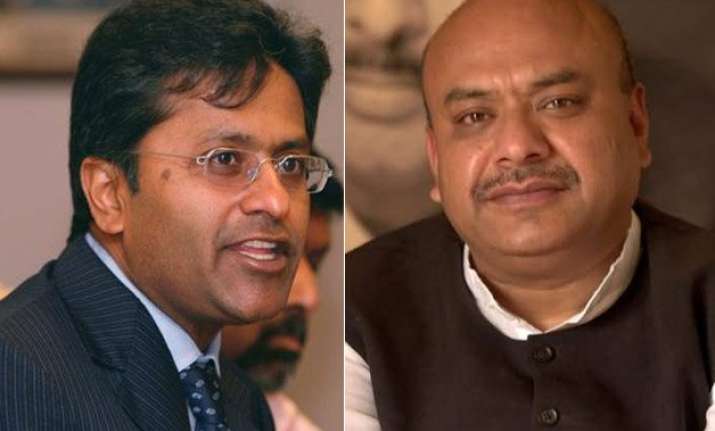 New Delhi: Former IPL chief Lalit Modi on Thursday morning asked BJP leader Sudhanshu Mittal to reveal his relationship with Vivek Nagpal.
"BREAKING NEWS : WORLD EXCLUSIVE Bought to u by #LALITGATE wants to know @SudhanshuBJP what is your relationship," Modi tweeted.
"Wait 4 details on #racketeer #Tentwala @SudhanshuBJP Rags to #riches story coming live via #LALITGATE in next week," Modi further tweeted.
Modi has been using Twitter to make allegations against various leaders across party lines.
Before today's revelation, he had said that BJP leader Varun Gandhi met him in London a few years ago and wanted to settle everything with his aunt and Congress chief Sonia Gandhi in exchange for money.
He has been in news since it was revealed that External Affairs Minister Sushma Swaraj and Rajasthan Chief Minister Vasundhara Raje helped him to procure his travel documents and signed few documents of him.
The latest revelation is expected to give fresh ammunition to the Congress to target already troubled BJP.
Modi is wanted by ED in a money laundering case relating to IPL.