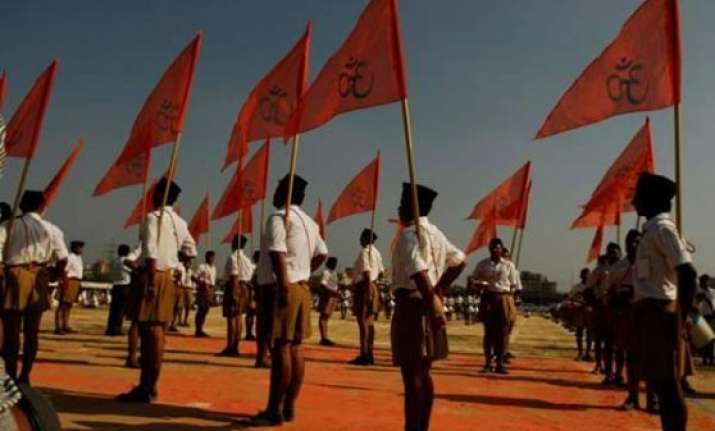 New Delhi: The Rashtriya Swayamsevak Sangh (RSS) has named its joint general secretary Krishna Gopal as its new pointsman for the Bharatiya Janata Party (BJP), replacing Suresh Soni who was not said to be on best of terms with the party's top brass.
The RSS top functionaries took the decision to appoint Gopal who had extensively worked in coordination with the BJP in key states of Uttar Pradesh and Bihar during Lok Sabha polls.
"The RSS has decided to appoint Krishna Gopal as the party's new Coordinator to deal with the party (BJP)," All- India Prachar Pramukh of RSS Manmohan Vaidya said.
Vaidya said henceforth Gopal will be the Sangh man to deal with all matters pertaining to the BJP.
Gopal, a Ph.D and considered an intellectual who hails from Uttar Pradesh, has worked closely with top BJP leaders like Amit Shah in Uttar Pradesh, Uttarakhand and Bihar in the last Lok Sabha polls to ensure the party's grand success.
He was positioned in Guwahati till now by the RSS.
Senior RSS leaders have gathered in Lucknow for the 10-day meeting of Akhil Bharatiya Karyakari Mandal, the highest policy-making body of the Sangh, starting today.
While RSS office-bearers met in Lucknow, they will be discussing key issues during the meeting including the issue of its coordination with the BJP.
At the end of the meet, the RSS will take decisions that will formulate its future plans and strategies. Soni, also a joint general secretary of RSS, is likely to be entrusted with other responsibilities.