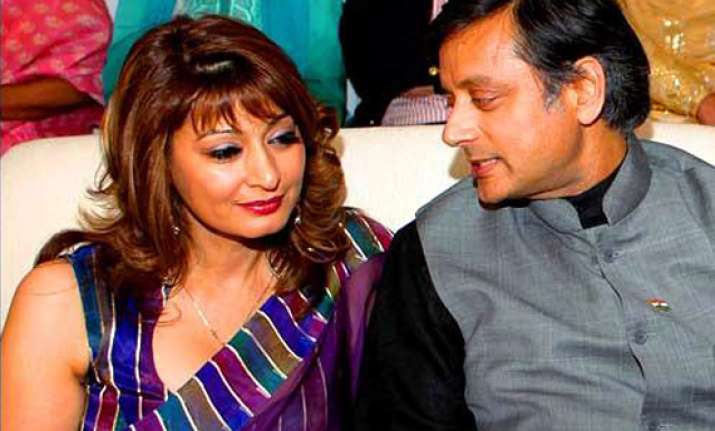 New Delhi, Nov 2: Sunanda Pushkar, wife of union minister Shashi Tharoor, has been found dead in a posh hotel of South Delhi under mysterious circumstances.
Sunanda used to be in news all the time, sometimes for wrong reasons as well.
A few days back she complained that a Pakistani journalist Mehr Tarara  was stalking her husband Shashi tharoor and the controversy finally took an unexpected turn with the news of her death,
Sometime back she was in news  when Gujarat Chief Minister Narendra Modi referred to her as 'Rs. 50 Crore girlfriend'.
Actually, Modi was questioning the induction of Shashi Tharoor, Sunanda's husband, in the union council of ministers.
Modi ridiculed Tharoor for having claimed in parliament that he had nothing to do with Sunanda Pushkar but he married Sunanda within months of making that statement.