Follow us on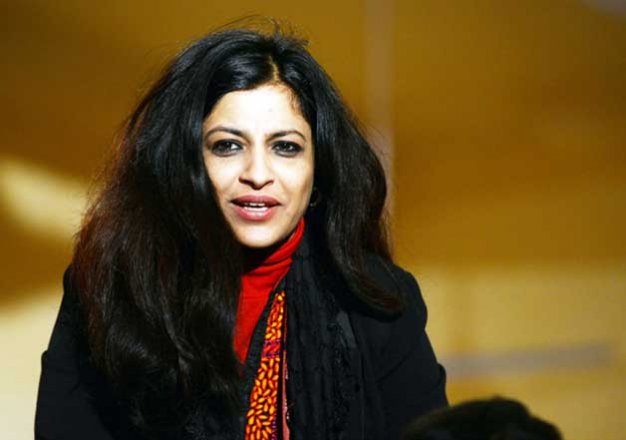 New Delhi: Just a few days ahead of the assembly elections in Delhi, former AAP leader, Shazia Ilmi, has joined the Bharatiya Janata Party (BJP). Though Shazia has said that she is not interested in contesting elections, speculations are rife that the party could field her against former CM and AAP chief Arvind Kejriwal from the prestigious New Delhi Assembly seat.
Hailing from a middle class Muslim family of Kanpur, Shazia is married to Sajid Mallik, half Gujarati Muslim and half Tamil Iyer. By profession he is an investment banker and entrepreneur based in New Delhi.
 
Her brother-in-law Arif Mohammed was a former politician and minister of the Indian National Congress party, and is at present a member of the Bahujan Samaj Party (BSP).
 
In her journalistic career spanning over 15 years, Shazia has added many feathers to her hat. Apart from being a successful anchor on Star News, she produced and edited many issue based TV shows. She was also associated with renowned media organisations ZEE News and Times of India.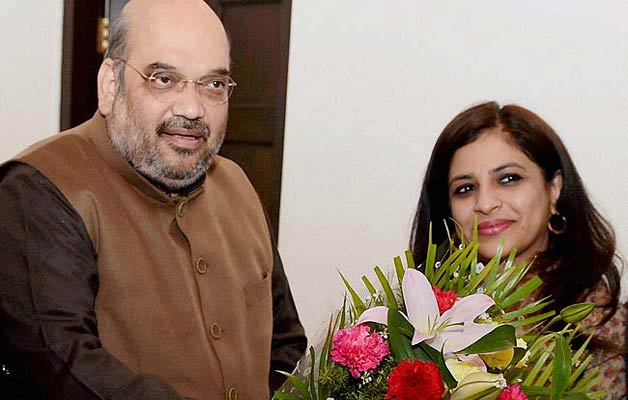 Shazia has directed a film titled, 'Post Box no. 418 Siyasat, Kanpur' which portrayed the struggle for survival of an Urdu language newspaper. Besides, she was involved in production of several documentaries highlighting the issue of gender sensitivity and problems faced by minority groups. She directed documentary film 'The Stolen Harvest' -- based on Dr Vandana Shiva's book on Food Security and Seed Patenting under the World Trade Organization.
 
'Dr. Kans', a show by Shazia, featured sting operations on doctors involved in illegal female foeticide. This resulted into suspension of medical licenses of several doctors.
 
However, her short political career has witnessed a lot many twist and turns. She hogged limelight during the famous India Against Corruption (IAC) movement. She was the core committee member of IAC group.
 
She was the media strategist of Team Anna and her tactful handling of media, played a critical role in making the revolution a huge success. Her familiarity with Delhi media circles also helped in increased coverage of Anna Andolan.
 
She was one of the founding members of Aam Aadmi Party (AAP). In December 2013, she unsuccessfully contested from RK Puram assembly seat.
 
A video surfaced had surfaced at that time showing Shazia and AAP leader Kumar Vishwas accepting money for the party in returns of favours. Infuriated, she offered to resign which was not accepted by party leadership. The authenticity of the video is yet to be confirmed.
 
She was chargesheeted in the unlawful attack on BJP office in Delhi by AAP volunteers in March last year.
 
She personally holds assets of over 4.42 crore while her husband owned assets worth over 25 crore which made her the richest candidate of AAP.
 
she was caught in another sting operation where she was seen as  saying " Instead of Muslims being secular they should be more communal." Her supposedly communal remarks invited wrath from political opponents and her own party distanced itself from her.
 
In 2014 Lok Sabha polls, the party wanted to pit her against Congress president Sonia Gandhi from Rae Bareli, but she refused. Rejecting her demand to contest from Delhi, the party finally fielded her from Ghaziabad. Unfortunately, she had to once again suffer a humiliating defeat.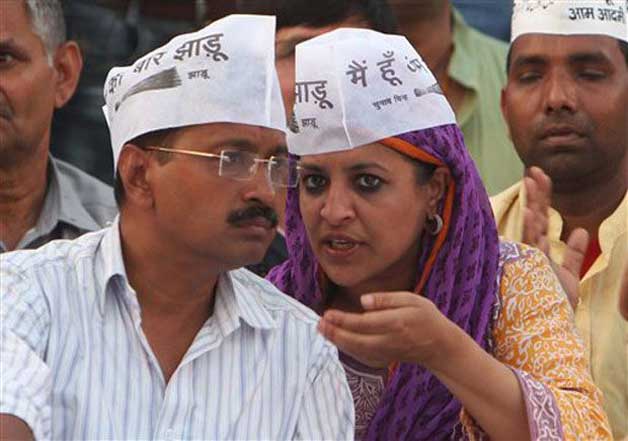 She resigned from AAP following a fallout with the party leadership. She cited lack of democracy in the party as one of the reasons for her leaving the party and also accused Kejriwal of cultivating cronies around him.
 
In November 2014, she was left red-faced after emergence of photographs that showed garbage being dumped purposely on a Delhi sidewalk so that she could get a photo opportunity for cleansing the road with a broom .
 
On January 15th, Shazia  said that she will soon expose all the wrongdoings in the Arvind Kejriwal-led party.
 
"I really want to expose AAP for what it is. I will do whatever I can to that effect," she said.