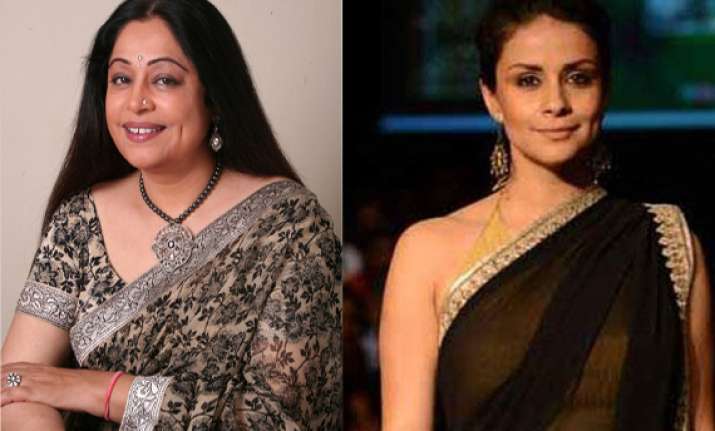 Chandigarh: BJP candidate Kirron Kher and Gul Panag from the Aam Aadmi Party (AAP) today filed their nominations for the Chandigarh Lok Sabha seat.  
Kirron filed her papers with the returning officer here followed by Gul Panag, an election office spokesman said.  
Kirron was accompanied by her actor husband Anupam Kher, local BJP President Sanjay Tandon two times ex-MP Satya Pal Jain.
Putting up a brave face despite meeting initial resistance from certain sections of the local BJP against her candidature, Kirron said that there were no differences within the party.
Asked about ex-MP Harmohan Dhawan, who was a front runner for the saffron party ticket, she said "I am confident that Dhawan will canvass for me."