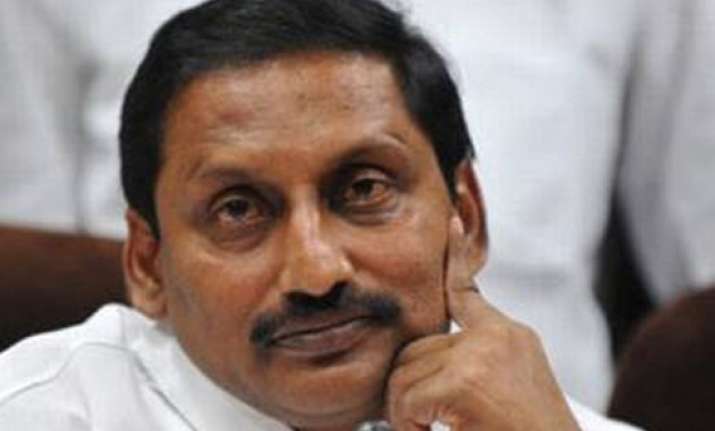 New Delhi, Aug 9: Andhra Pradesh Chief Minister Kiran Kumar  Reddy has told the Union government that there could be water and power sharing problems between Telangana and Seemandhra , once the new state is carved out.
The Chief Minister has also confessed of signing a resolution along with the legislators of Seemandhra region against the formation of Telangana. He also admitted that the resolution has been submitted to the Congress high command. But at the same time, Reddy has advised Seemandhra employees against indulging in violence.
Reddy has also suggested that all those who are against the creation of Telangana should voice their views to a four-member committee headed by Union minister A K Antony.
"The problem will be solved by a solution. It should not create a bigger problem. This is my request to the Central government and the committee. Before any decision is taken, these concerns have to be addressed," Kiran Reddy said.