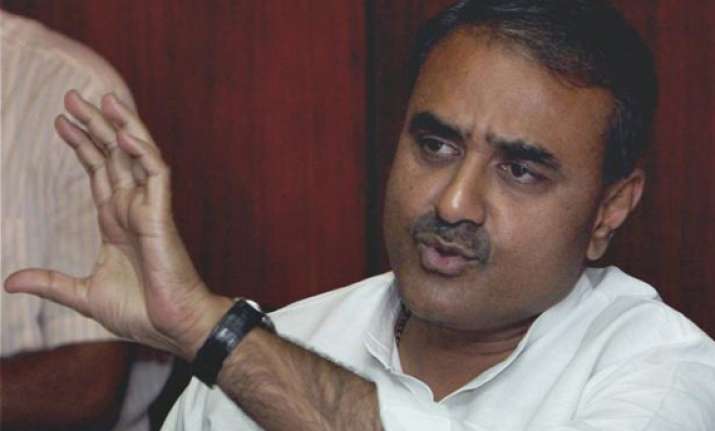 Rajkot, Jun 21: Union Minister for Heavy Industries Praful Patel today said that the anti-Modi stand taken by former Gujarat chief minister Keshubhai Patel could play a major role in the assembly election to be held by year-end and affect Modi's chances.
"Keshubhai as also many BJP leaders are not happy with Narendra Modi and that will be seen in the assembly elections in Gujarat as people of the state want change" Patel told reporters here before leaving to Kotda Sangani town of the district, where he attended a farmers meet.
Keshubhai Patel, an important leader of the Patel community has been openly criticising Modi, while pitching for change of the current government.
Reacting to former NCP leader P A Sangma's decision to contest presidential election, Patel said it was his decision to contest the election and the party has noting to do with it as he has already resigned from the party.
Later addressing a farmer convention in Kotda Sangani town of the district, Patel slammed Narendra Modi for 'misguiding people over false claims'.