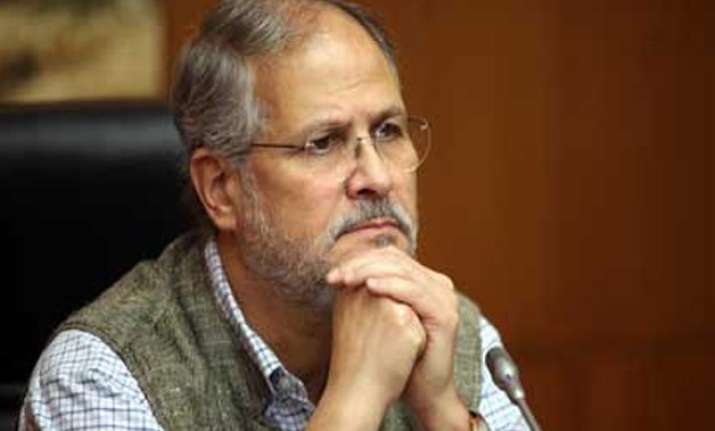 New Delhi: Senior lawyers Indira Jaising and Rajeev Dhavan have submitted their legal opinion on the transfer and posting of Delhi government bureaucrats, the former saying Lieutenant Governor Najeeb Jung did not have the power to reject an appointment by the chief minister and the latter saying Jung had "exceeded his authority".
The Arvind Kejriwal-led government had sought the advice of the two senior lawyers after disagreements between Jung and the Delhi chief minister snowballed into a major controversy. 
The LGs office, however, refused to comment on the issue when contacted by IANS, and added that an official statement will be issued later Tuesday.
In his written advice, Dhavan said: "It is abundantly clear that the lieutenant governor has exceeded his authority and has turned the entire relationship between himself and the council of ministers on its head to jeopardise democracy and the constitution." 
IANS has a copy of the legal advice provided by Dhavan to the Delhi government.
"We had sought legal opinion on the issue from Indira Jaising and Rajeev Dhavan. While Jaising said the LG had no power to reject the appointment approved by the chief minister, Dhavan said the LG had exceeded his brief by doing so," a Delhi government official told IANS.
The tussle between Kejriwal and Jung, which started over the appointment of senior bureaucrat Shakuntala Gamlin as the acting chief secretary on May 15, escalated into a situation where another bureaucrat, Principal Secretary (Services) Anindo Majumdar, was locked out of his office at the Delhi Secretariat on Monday. The chief minister accused Gamlin of lobbying for power distribution companies.
This was reportedly done on the orders of Kejriwal as Majumder had followed the LG's instruction to appoint Gamlin as the acting chief secretary.
Meanwhile, Kejriwal is set to meet President Pranab Mukherjee at 6 p.m. on Tuesday to apprise him of the issue.
Earlier on Monday, the disagreements between Kejriwal and Jung intensified when the latter rejected the appointment of Rajendra Kumar as the Principal Secretary (Services). 
Jung had termed Kumar's appointment "void", but later the Delhi government replied to the LG saying it cannot pay heed to what he had said as it was "unconstitutional".
Kejriwal on Sunday attacked the Modi government over Gamlin's appointment as acting chief secretary of Delhi, saying it was meant to trip up his government.