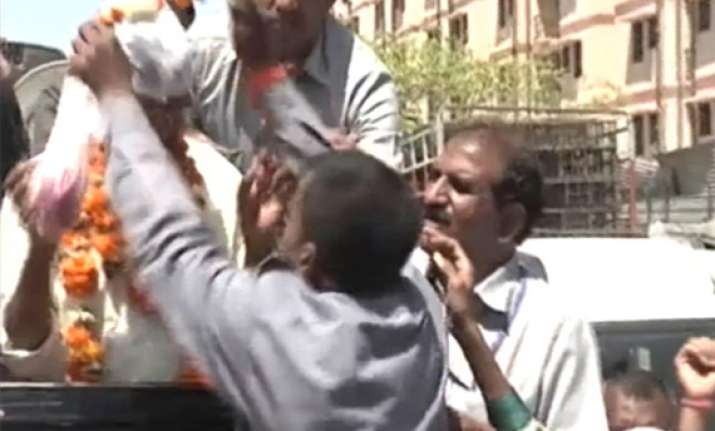 New Delhi: Arvind Kejriwal today visited the residence of the autorickshaw driver who had slapped him at a roadshow in Sultanpuri area of North-west Delhi and the AAP leader said he has "forgiven" the man.  
"I forgave him," he said after meeting 38-year-old Lali at his residence in Aman Vihar area of Outer Delhi.  
Yesterday, Lali had first garlanded Kejriwal and then slapped him at the roadshow.
Kejriwal sustained a minor injury in his left eye and his spectacles were damaged in the attack.  
Lali had accused Kejriwal of not fulfilling promises made to autodrivers.
Lali was later detained by the police but was let off as no complaint was lodged either by Kejriwal or AAP against him.