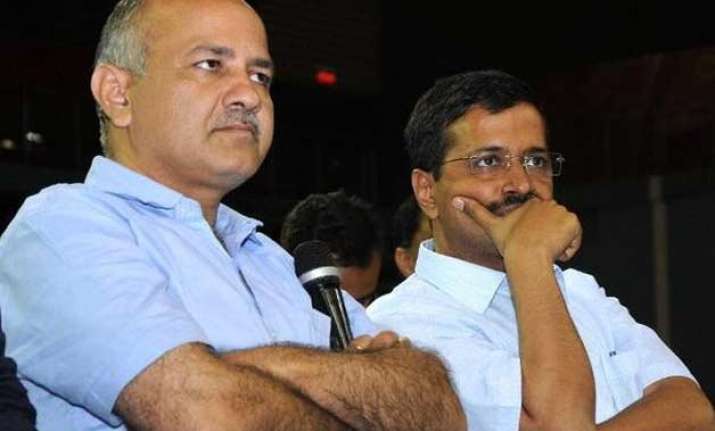 New Delhi: Delhi Chief Minister Arvind Kejriwal and his deputy Manish Sisodia slammed the latest notification issued by Ministry of Home Affairs on distribution of powers between Lt Government and Delhi government.
Terming it the frustration of the BJP, Kejriwal said, "BJP first lost Del elections. Today's notification shows BJP's nervousness about our anti-corruption efforts. BJP again lost today."
Deputy CM Sisodia said that it is an attempt to save the 'transfer-posting industry' in capital.
"The notification signifies government was jittered with transfers and postings in Delhi. This is an attempt to save the 'transfer-posting industry' in capital," Sisodia said.
Yesterday, Sisodia observed transfer and posting of bureaucrats had become an 'industry' in Delhi and that AAP government was being opposed for transferring officers on the basis of 'eligibility'.
Meanwhile, Congress leader Ajay Maken said that the AAP and BJP are trying to divert attention of people from core issues.
"AAP and BJP people are intentionally trying to divert the attention of people," he said.
The latest MHA notification authorises Lt Governor Najeeb Jung to access files on reserved subjects of police, public order and land before these are sent to the Chief Minister's Office. The notification underlines the supremacy of Delhi LG over matters relating to 'Public Order', 'Police', 'Land' & 'Services'.