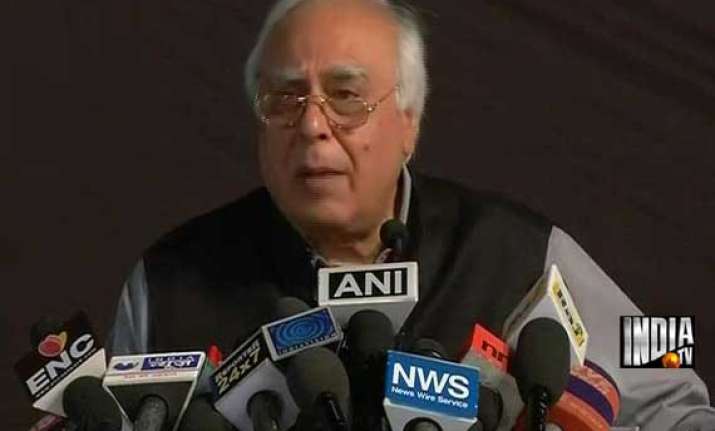 New Delhi: A day after Arvind Kejriwal put his name on a list of corrupt politicians, Union minister Kapil Sibal Saturday shot back, saying the Delhi Chief Minister should prove his allegations within two days or resign.
"I was surprised that a person who is holding the post of Chief Minister has levelled an allegation against me. His intentions appear to be malafide, otherwise he would not have levelled such baseless allegations.
"I am surprised that he dubbed me as corrupt. I give him two days to hand me the proof of my corruption otherwise he should resign from his position," Sibal told reporters here.
The Law Minister said if Kejriwal is able to prove his allegations, then he would resign as a union minister and also quit politics.
"I have already warned him and I say it today also. No one has so far made allegations against me about my public life. There are no complaints against me. There are no FIRs. If he is able to prove that I have been convicted by a court in a corruption case, I will not only resign as minister, but also quit active politics," he said.