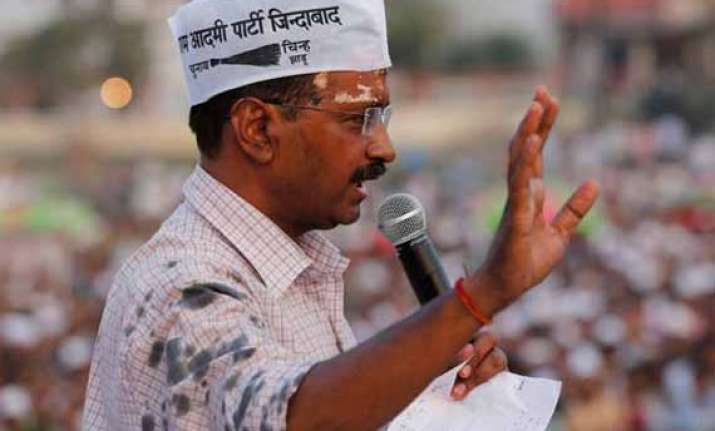 New Delhi: AAP leader Arvind Kejriwal Tuesday hit back at BJP's prime ministerial candidate Narendra Modi, saying if there was indeed a 'Modi wave' in India, then why was the Gujarat chief minister fighting the Lok Sabha polls from two places.
The former Delhi chief minister was equally harsh on Congress president Sonia Gandhi.
Accompanied by hundreds of Aam Aadmi Party workers, Kejriwal elicited enthusiastic response from Delhi residents as his campaign entourage wound through the crowded areas of Chandni Chowk and North West Delhi constituencies.
Asked why Modi branded him "a Pakistani agent" and an "AK-49", Kejriwal shot back: "Why doesn't Modi talk about issues I have raised, instead of calling me a Pakistani agent?"
"And if there is indeed a Modi wave, why is he contesting the election from two places? Why is he having a 'safe seat' too? Why not contest from Varanasi alone?"
Kejriwal, who launched his campaign in the city from Dwarka area Monday evening, visited at least 10 places in Chandni Chowk, including Matia Mehal and Ballimaran Tuesday and met the people.