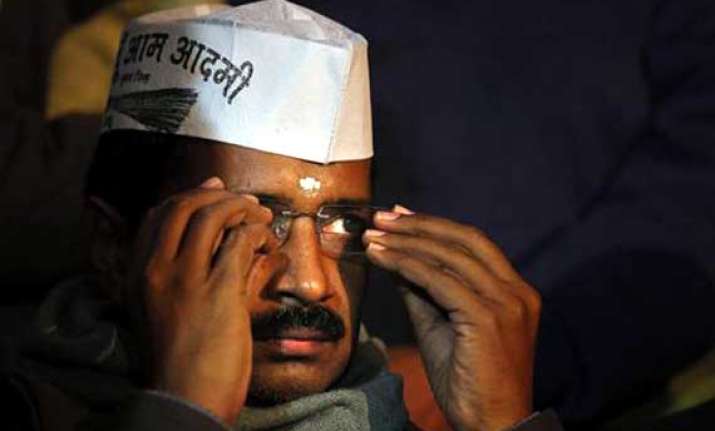 Kolkata: Delhi Chief Minister Arvind Kejriwal has "realised he wouldn't be able to deliver" and will eventually resort to "playing the martyr" to cover up his inability to govern, reckons Tushar Gandhi, the great-grandson of Mahatma Gandhi.
As the white, triangular Gandhi caps turn into signs of protest in the national capital, Gandhi says neither social activist Anna Hazare nor Kejriwal are truly Gandhian. Kejriwal's dharnas and display of Gandhi caps are "superfluous" and "gimmicks" that ensure visibility in the media and snare young voters, says the Gandhi descendant.
"He is pandering to the mobs...he is not sincere. He has promised a lot of things which he now realises he wouldn't be able to deliver and so he is distracting people from starting to ask questions.
"I think what he is doing is he realises he is not going to be able to govern in the situation there is. He is now making it impossible for his political supporters to support him any longer and then he can play the martyr to the hilt...I think that is his game plan," Tushar Gandhi, 54, told IANS in an interview here.
The managing trustee of the official electronic archive on Gandhian information, The Mahatma Gandhi Foundation, Tushar Gandhi asserts that Kejriwal's "Gandhian pretext" might bring him the votes, but doesn't translate into proper governance.