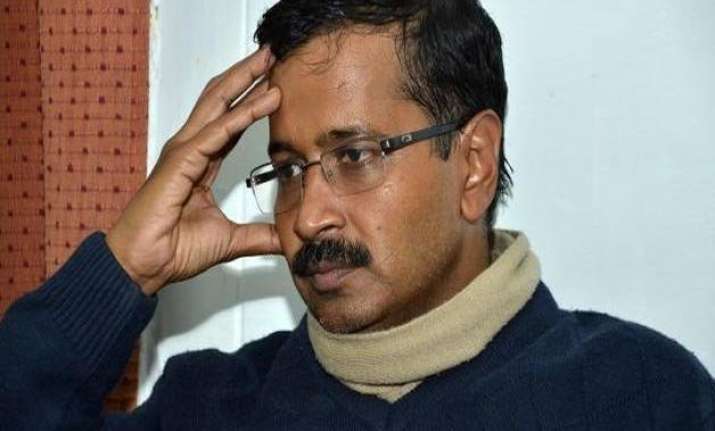 New Delhi:  Delhi Congress chief Ajay Maken today accused Chief Minister Arvind Kejriwal of being "arrogant" and entangled in his own party's internal strife leaving him little time for administration which has brought city's development to a halt.
"Kejriwal has become power drunk and arrogant, assuming that nothing could be done against it for the next five years, and this attitude has completely halted the development works in Delhi.
The development works started by the previous Congress Government to change the face of Delhi have come to a grinding halt due to the poor governance of the Aam Aadmi Party," said Maken.
Kejriwal is busy fighting his own internal battles that he has little time to spare to concentrate on administration. As a result, Delhi's development works have gone haywire,Maken added.
He said the Kejriwal government, which came to power by making all sorts of "false promises" to the people, was now "arrogant" enough to say that even if the AAP fulfilled 40 per cent of the promises made to the people in the next five years, it would be good enough.
"People of Delhi are very vigilant, and were keeping a close watch on the performance of the AAP Government," he said.
He was addressing Congress workers at Tilak Nagar District Congress Convention in Hari Nagar area here.
Around 45 Congress workers also spoke at the convention which lasted over three hours.
Many Congress workers also gave their suggestions to strengthen the membership drive in every nook and corner so that more and more people, particularly the youth, could be enrolled in the party.
 
Claiming that women were not safe in Delhi, Maken read out a resolution on women's safety and security and demanded that the Government should introduce a stringent law to ensure the protection of women.
The resolution said the Central and Delhi Governments have failed to check attacks on women, and according to the Delhi Police data, there has been a 32 per cent increase in rape cases and 25 per cent increase in cases of molestation in the last one year.
In the first two months of 2015 alone, 300 rape and 500 molestation cases were registered, which were very shocking, said Maken.