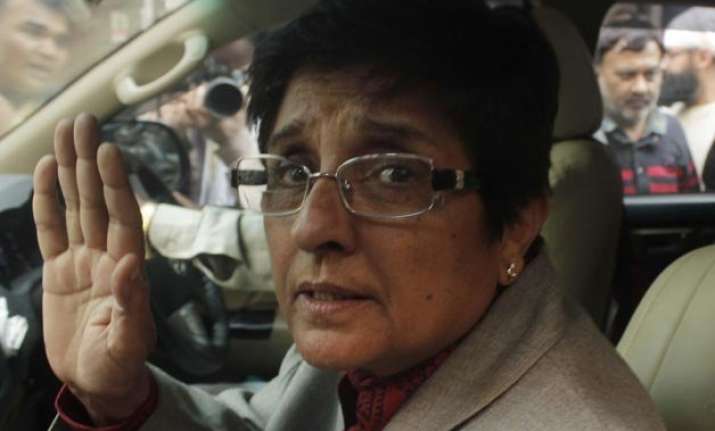 New Delhi: BJP leader Kiran Bedi lambasted Aam Aadmi Party (AAP) chief Arvind Kejriwal for axing two of its founding members, Prashant Bhushan and Yogendra Yadav, from party's top decision making body -- political affairs committee (PAC).
"Since Anna Hazare's movement, Prashant Bhushan played a role of legal advisor whereas Yogendra Yadav a political strategist. The two played a crucial role in making Anna's movement a huge success. Removing the duo from PAC signifies that the party doesn't need them anymore," she said in an interview to a leading Hindi daily.
ALSO READ: AAP ousts Bhushan, Yadav from top body in split decision
She also accused Kejriwal of using Bhushan and Yadav for 'personal achievements'.
"Kejriwal utilised them to achieve this milestone. Anna is the best example... Anna's website, Facebook account were claimed by them. Same thing happened with the core committee... gradually, everyone parted their ways," she said.
ALSO READ: Kejriwal insisted on axing Bhushan, Yadav from AAP's PAC
When asked about her views on AAP, she said, "AAP is now one man army. Whoever joined the party, from Anna's movement, has quit and more will quit in future."
She further said that the ongoing 'internal rift' within the party will impact the functioning of AAP government in Delhi.
Yesterday, the national executive of Delhi's ruling AAP ousted Bhushan and Yadav from its top decision-making body.