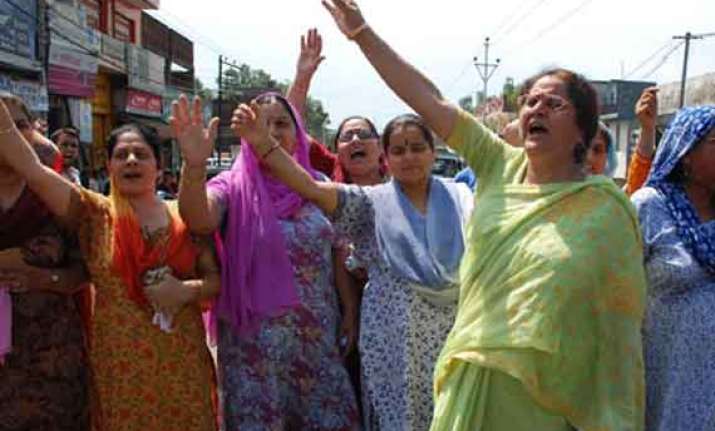 Srinagar: Dozens of migrant Kashmiri Pandits Wednesday held a peaceful protest here against what they called callous attitude of the central and state governments towards their problems.
Shouting slogans against the central and the state governments, representatives of All Parties Migrants Coordination Committee (APMCC), Jammu and Kashmir, told reporters that if their demands are not fulfilled, they would "sit on fast unto death" during the Janmashtami festival Aug 17.
The six-point charter of demands of the migrant Pandits includes re-drafting of the pending Kashmir temples and shrines bill in the state assembly, and probe into encroachment of shrine and temple lands in Kashmir Valley.