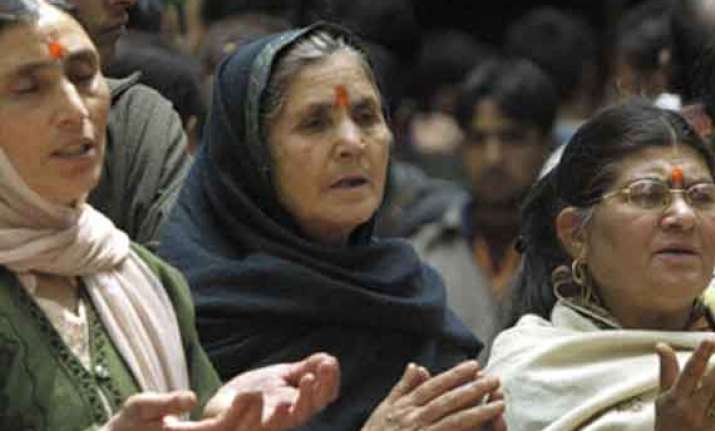 New Delhi: A comprehensive plan is being worked out for the return of Kashmiri Pandits to the Valley and their rehabilitation with the Narendra Modi government according top priority to the issue.
Enhanced financial assistance, security to life and property, government jobs and other employment opportunities and subsidies ration will be part of the package that could be announced as incentive for the return of Pandits, government officials said.
"The discussions are at a very preliminary stage. The new Home Minister Rajnath Singh has been given a detailed presentation on the status of the displaced Kashmiri Pandits," an official said.
BJP election manifesto also mentioned that it was committed to ensure return of Kashmiri Pandits with full dignity. The number of displaced people post 1990 migration from the valley following militant activities has increased by six-seven lakhs.
According to plans, the new package will be more attractive than the one announced by the then Prime Minister Manmohan Singh in April 2008 for return and rehabilitation of Kashmiri migrants.