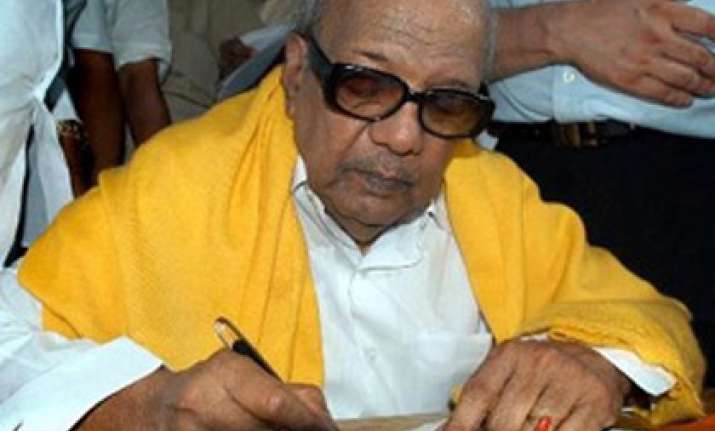 Chennai, Feb 14:  DMK Chief M Karunanidhi on Sunday refuted reports that Tata Group Chairman Ratan Tata had written to him praising former Telecom Minister A Raja, now in CBI custody, in connection with the 2G spectrum scam.
Writing in the party's official organ "Murasoli", he also rubbished AIADMK chief Jayalalithaa's claim that corporatelobbyist Niira Radia had personally handed over the letter to him.
"I have not received such a letter and nobody has met me to handover the same....," he said.Turning the tables on Jayalalithaa, he said, "In fact, it was she who wrote to the then Prime Minister Rajiv Gandhi against her political mentor late M G Ramachandran saying he was "unfit" to be the Chief Minister.
Jayalalithaa has demanded that Karunanidhi, his daughter Kanimozhi, wife Rajathi and all others who had "maintained close contacts" with corporate lobbyist Niira Radia be interrogated by CBI to bring out the truth behind the scam.
"This has to be done immediately, for, the nation -- the people -- have a right to know the whole truth," Jayalalithaa had said in a statement on Saturday.  PTI