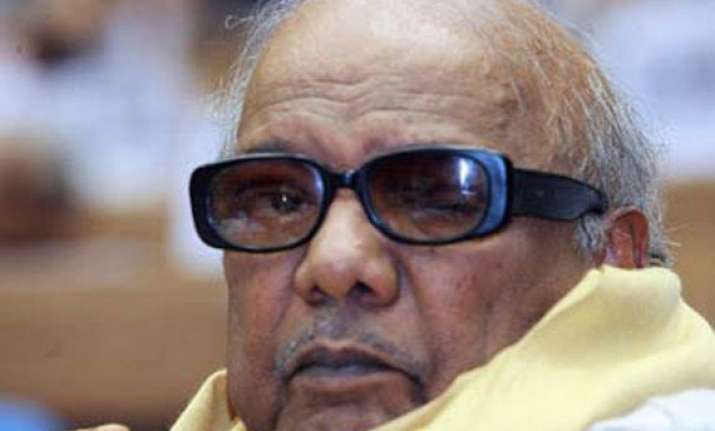 Chennai: Defending his party's decision to join hands with BJP in 1999, DMK chief M Karunanidhi today said his party supported the saffron party only after it gave a written guarantee that it would protect the interests of the minorities.
"Only because AIADMK toppled the BJP government, DMK had to support the government. Since the government fell without support, on humanitarian grounds and also with a written guarantee that minorities would not be affected, DMK joined hands with BJP," Karunanidhi said in a letter to his partymen.
While campaigning at Cuddalore, AIADMK chief and Tamil Nadu Chief Minister Jayalalithaa had denied Karunanidhi's claim that AIADMK had sent kar sevaks to Ayodhya in 1991 and had asked why DMK joined hands with BJP in 1999.
Karunanidhi alleged Left parties had been left out like the way AIADMK left the BJP-led alliance at the eleventh hour in 1999.
Jayalalithaa had said there was not an iota of truth in the DMK leader's charges. "BJP supported kar seva. BJP sent men for kar seva. Didn't Karunanidhi have an alliance with that party?," she had said.
DMK was part of the BJP-led National Democratic Alliance government at the Centre between 1999 and 2003.