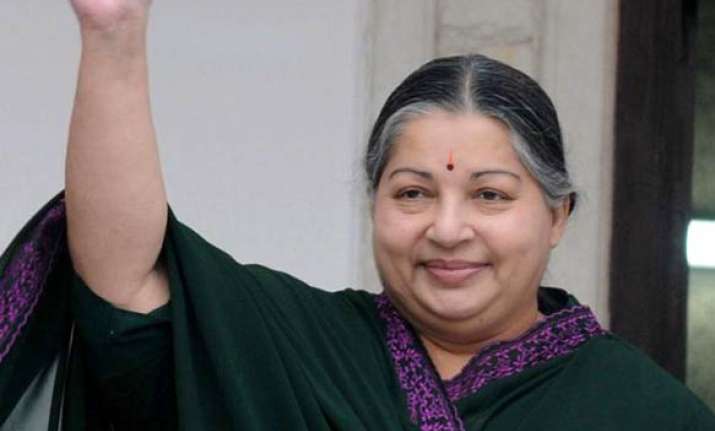 Chennai, Feb 16: DMK chief M Karunanidhi's "hasty denial" of receiving any letter from Tata group chairman Ratan Tata, praising former Telecom Minister A Raja has raised many questions, AIADMK leader Jayalalithaa today said.
She said following Karunanidhi's description of the letter episode as "a figment of imagination", one has to assume that all "other issues including conversations between his daughter Kanimozhi and her mother Rajathi Ammal with Niira Radia are irrefutable facts as he had not denied them".
Karunanidhi's "hasty" denial of the letter, reportedly hand-delivered to him by Niira Radia, raised many questions, she claimed, adding, he had not issued a denial when the letter was front-paged in a leading national newspaper and reproduced by the electronic media as well.
"It was only when I raised certain questions that he has come now out with a denial. Why did Karunanidhi not bother to deny the letter when it was first reported in the media? And why have Ratan Tata, the purported writer of the letter, and Niira Radia, the person who was supposed to have delivered it, not got into the denial mode? After all, it is not an e-mailed letter, she said.
"It is hand-written by Ratan Tata himself on the Bombay House Stationery of the Tatas. And, in a media statement, Rajeev Narayan Vice President of Tata Tele Services has officially confirmed the letter and even justified its contents saying it was "written at the time of a public controversy created by vested interest groups within the industry, motivated by policy announcements made by the then minister Raja," she said. PTI