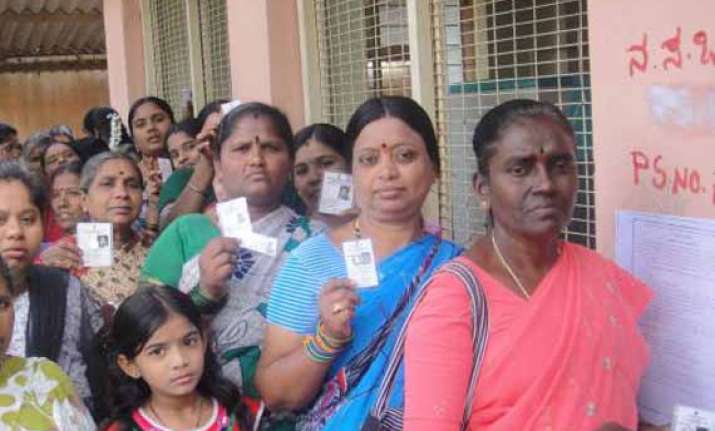 Bangalore: About 20-25 percent of the 46 million electorate voted in the first five hours Thursday in all the 28 Lok Sabha constituencies across Karnataka, an official said.
"The polling percentage is between 20-25 percent with more in southern and coastal regions than in northern and central areas till 12 p.m.," Chief Electoral Officer Anil Kumar Jha told IANS here.
Voting began on a brisk note in many constituencies across the old Mysore region in south and coastal areas, while it started on a dull note in northern and central areas but picked up later.
"Polling is being held peacefully amid tight security. Barring a few complaints of electronic voting machines (EVMs) malfunctioning or not working and names of some voters missing from the electoral list, voting is on smoothly," Jha said.
With day temperature rising on a hot day, voter turnout in about 80 percent of the 54,261 polling booths across the 28 constituencies will drop, as voters are unlikely to come out of their homes between 1-4 p.m. in large numbers.