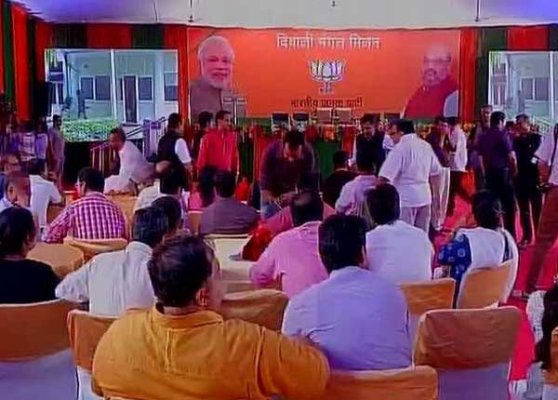 New Delhi: Scores of senior journalists and Bharatiya Janata Party (BJP) are arriving 9, Ashoka Road, adjoining the party's headquarters office in central Delhi, on the invitation of Amit Shah to attend the 'Diwali milan'.
Senior BJP leaders Arun Jaitley, Prakash Javdekar, Sushma Swaraj, Rajnath Singh are among others who have arrived the venue.
Prime Minister Narendra Modi will be arriving here shortly, a leader said, adding that he will sit next to the BJP chief on the dais and will also interact 'informally' with the journalists.
BJP Parliamentary Board members are also coming to attend the meet.
Round tables are placed for journalists and editors with seven chairs around each table.
It is believed that Shah will discuss about the BJP's future plan in the backdrop of party's spectacular performance in the recently concluded assembly elections in Maharashtra and Haryana.
Other than journalists covering the BJP, Shah has also sent invitation to editors and owners of several other media houses.