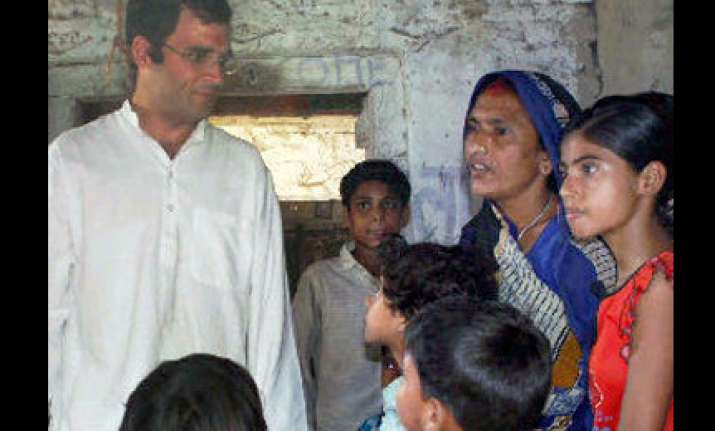 Welcoming the proposed maiden visit of AICC general secretary Rahul Gandhi to Jharkhand, the Jharkhand Mukti Morcha (JMM) on Monday questioned his seriousness in working for the poor and downtrodden. 
"Would Rahul's choice to spend nights in the huts of poor tribals and dalits and sharing meals with them will anyway help solve their problems?," Ramesh Hansda, general secretary of JMM's central committee, said.  
Alleging that no governments in the past, including the Congress, were ever serious about holding panchayat election in Jharkhand during the last 32 years, Hansda said Rahul Gandhi should clear his party's stand on the issue and take steps it to conduct early panchayat election in the state. 
Meanwhile, Tarun ABaheti, youth Congress leader, confirmed that Gandhi will visit the steel city here on 15th October to meet potential party candidates from Jamshedpur and Singhbhum (reserved) Lok Sabha constituencies. PTI