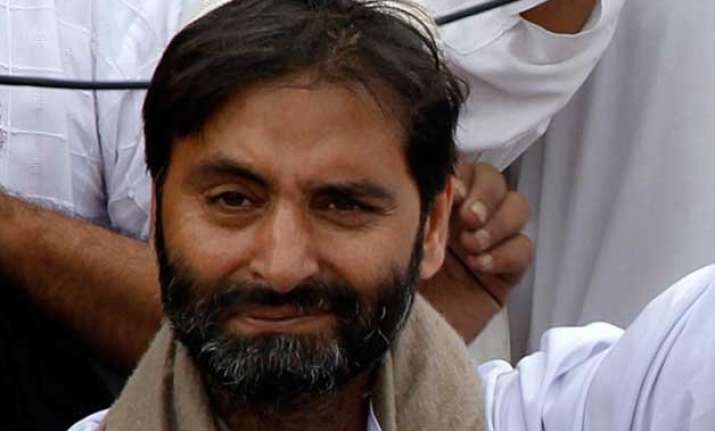 Srinagar: JKLF chairman Mohammad Yasin Malik today ended his 30-hour fast and resolved to oppose establishing any separate township for migrant Kashmiri Panidts in the Valley.
"It was resolved that the settlement of Kashmiri Pandits in separate colonies and ghettos in Kashmir is unacceptable to all Kashmiri Muslims, pandits, Sikhs and Christians as it will create walls of hatred among the communities here and will erode the age old trust between the communities," a JKLF spokesman said after Malik broke the fast.
The spokesman said the resolution was passed at the end of a day-long seminar organised by the JKLF on the issue of return to Kashmiri Pandits to separate colonies in Kashmir.
He said it was resolved unanimously that Kashmiri Pandits, who got dislocated in 1990, should return to their homes and hearths in Kashmir.
"They will be welcome to restore the proverbial ethos of Kashmir represented by amity, harmony and brotherhood among the various communities," he added.