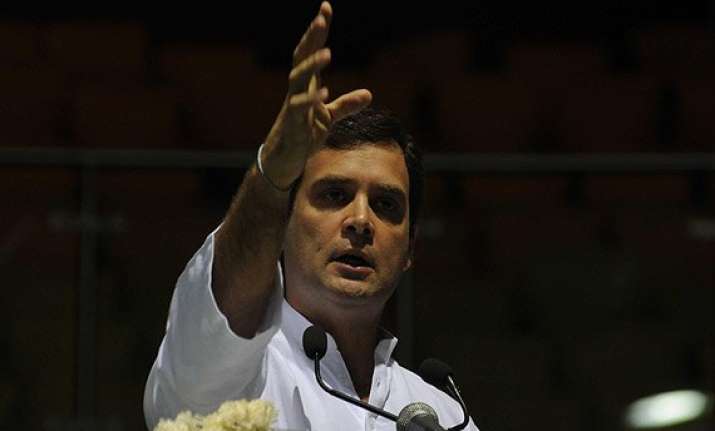 Bani(Kathua):  Congress vice-president Rahul Gandhi today said that BJP succeeded in winning Lok Sabha polls by playing the communal card and even public failed to comprehend the fact.
"BJP had succeeded in winning Lok Sabha elections based on communalism and even public failed to recognise the fact," Rahul told an election rally here.
He accused BJP of "cheating" people of the nation by showing sweet dreams and "misguiding" them on communal lines.  Gandhi was addressing public rally at Bani, organised in support of Congress candidate Rajneesh Sharma Miyan.  He was accompanied by Congress leaders Ghulam Nabi Azad, Ambika Soni, JK state chief Saifuddin Soz on his campaigning for the party candidate.
Castigating BJP, Rahul said that Modi-led government is pursuing the same policies and programmes that of Congress, whether it is MNREGA, Food Security Bill or introduction of Insurance Bill and many others.
He added that as far as price hike of day-to-day commodities concerns, within a period of two-months, the people had come to know, which government was better.  "Congress had recently won seats in three regions which proves that the public had recognised the actual face of BJP," he said.
"Congress had a strong base and no doubt in future it will emerge to new heights," he said.