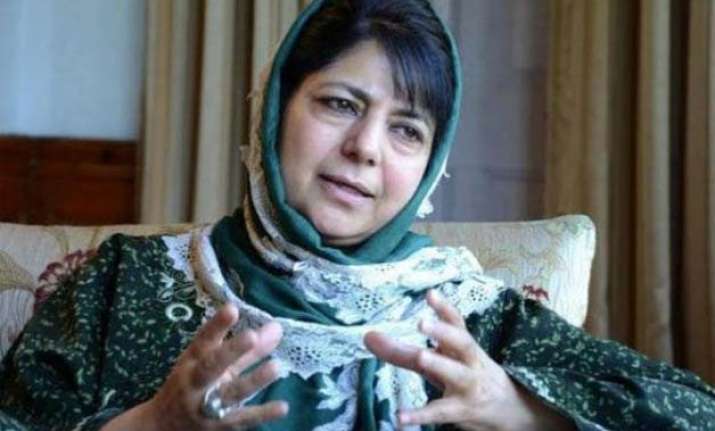 Srinagar: Ruling PDP today hailed the role played by civil and police administration in dealing with flood-like situation in Jammu and Kashmir and assured people that the coalition government will initiate both short and long-term measures to deal with the problem.
PDP President Mehbooba Mufti also sought cooperation from people in dealing with such situation in future by desisting from encroachment of river basins and embankments.
"Government will initiate both short and long-term measures to deal with the situation arising due to water- logging and floods during the raining seasons," Mufti, also an MP, said in a statement here.
The Government will respond with appropriate action as and when needed so that people get the relief, she added.
PDP President also said that PDP-BJP coalition government would continue to extend every possible support to the administration in reaching out to people and "addressing the problems confronting the State so that there was visible change in the ground situation within minimum possible time."
She said the state administration functionaries have the "capacity and capability" to deliver in difficult situations if they get the required direction and leadership.
"It was after a long time that the administration and the political executive worked in a cooperative and coordinated manner and put in a collective effort to confront the situation arising due to incessant rains in the State and the results were there for everybody to see," Mehbooba said.
The PDP president said barring tragic incidents at Laden in Budgam and Dekundal in Doda, the administration by and large handled the situation deftly in the aftermath of incessant rains across Jammu and Kashmir.