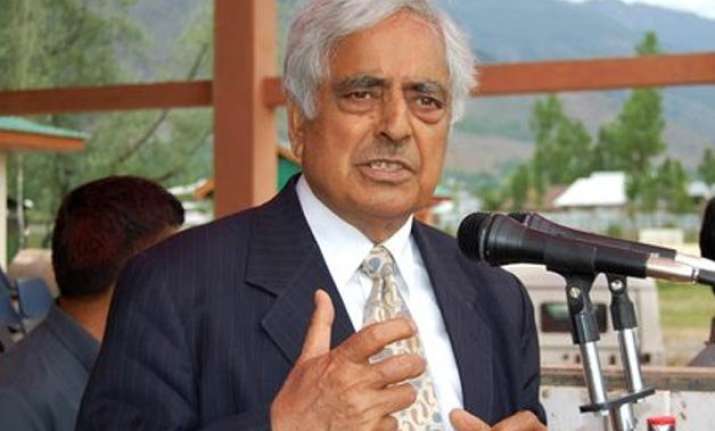 Jammu: Chief Minister Mufti Mohammad Sayeed today said his government would initiate the gradual process of scrapping the Armed Forces Special Powers Act from Jammu and Kashmir even as the state witnessed another terror attack in Kathua district that killed three security personnel and injured 11 others.
"There are certain reservations as far as the Defence Ministry and some army officials are concerned, but we will try to start the gradual process (of scrapping AFSPA)," Mufti told the state Assembly.
"Until you completely revoke AFSPA, make your people accountable," he said.
Referring to his recent discussion with GOC-in-C Northern Command Lt Gen D S Hooda, Mufti said, "I told him that you have to have a standard procedure."
On the alleged encounter in which two youthe were killed in Budgam district, he said, "Two people were fired upon by the army and killed, but I came to know that when prime minister was informed about it, he ordered an enquiry (into it).
"The two boys were not terrorists but innocent civilians.
He (the PM) asked the army to take the responsibility." Mufti said the prime minister made sure that the culprits in the Machil Fake encounter case too were punished.  "In Machil Fake encounter case, they killed innocent people for medals but the army court-martialed them and made sure that they were punished," he said.