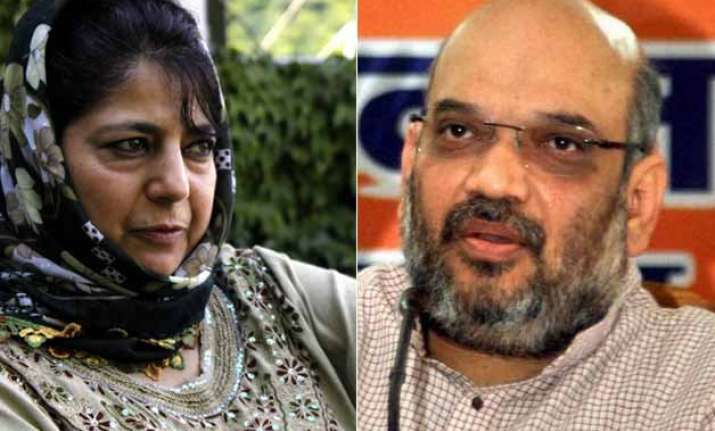 Jammu: The Bharatiya Janata Party (BJP) and PDP have reached a consensus to finalise the 'common minimum programme' needed to forge an alliance for providing a 'stable' government to the people of border state.
Sources said that the two parties have touched upon the three most contentious issues -- Armed Forces Special Powers Act (AFSPA), Article 370 and West Pakistan Refugees.
The special power granted to the AFSPA will be reviewed after the formation of government and revocation will take place in phased manner wherever required, sources said.
On Article 370, the two sides have agreed to maintain status quo meaning no abrogation will be put in place, sources said.
On West Pakistan Refugees, sources said, the BJP and PDP have decided that the issue will be addressed in a humanitarian way. Such families will be allowed to take shelter in the state but they will not be given the voting rights.
Meanwhile, reports have emerged that Prime Minister Narendra Modi and PDP leader Mufti Mohammed Saeed are likely to meet on February 23.
Sources also said that PDP leader Mehbooba Mufti is expected to meet BJP president Amit Shah in coming two or three days and it will be only when they will finally announce any decision on an alliance.
The PDP had won 28 seats in the 87-member assembly, mostly from Kashmir. The BJP had bagged 25 seats from Jammu and Ladakh. The NC and Congress managed to get only 15 and 12 seats, respectively. Governor's rule was imposed in the state on January 9 after political parties failed to muster the requisite number in the House for staking claim to form government.