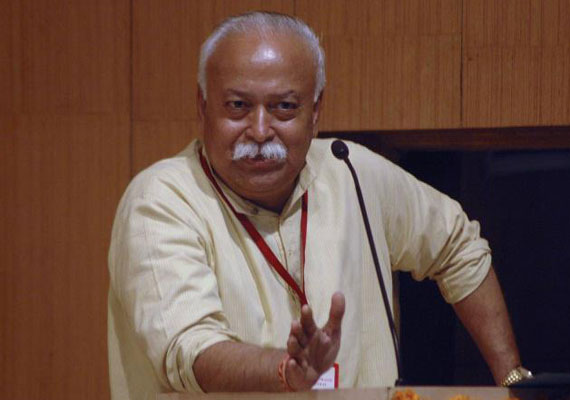 Patna, July 24: A minister in the Nitish Kumar Cabinet Tuesday  demanded legal action against RSS chief Mohan Bhagwat and called for a ban on the organisation for the latter's alleged comments that only Hindutva could solve the problems plaguing India.
"A criminal case should be registered against Bhagwat for asserting that the country's unity and sovereignty could be maintained only through Hindutva... This (statement) is in open violation of the spirit of the Constitution," state agriculture minister Narendra Singh told reporters here.  
"Bhagwat is trying to weaken the country's unity and sovereignty in the same way as Khalistani and other divisive forces had tried to divide the country," Singh said.  
He called upon democratic and secular forces to come together to fight such "divisive elements".  "JD(U) is ready to make any sacrifice for this," the senior JD(U) leader said.
On the subject of RSS leaders' frequent visits to Bihar following the snapping of the alliance between BJP and JD(U), the minister said, "No ban can be imposed on arrival of any Indian in the state but if their utterances trigger frenzy, appropriate legal action will be taken."
He also reiterated Chief Minister Nitish Kumar's assertion that a "secret understanding" was at work between RJD and BJP to "stop" Bihar's growth.
In reply to a question on the delay in the expansion of the state Cabinet amid remarks from the opposition that the day that happens, JD(U) would break, Singh said, "Work has not been hampered because of this (expansion) and there is no discontent within the party on this."