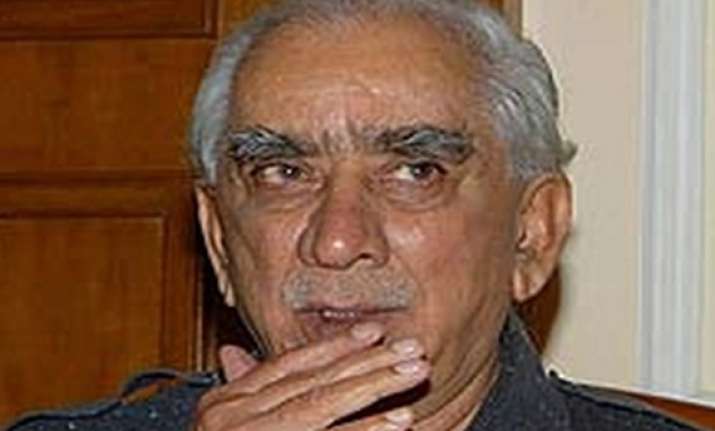 Barmer(Rajasthan): An emotional Jaswant Singh today lashed out at BJP president Rajnath Singh and Rajasthan chief minister Vasundhara Raje alleging he was betrayed by both of them over the issue of nomination from Barmer seat.
Addressing his supporters after filing his nomination as an independent candidate, Jaswant Singh alleged there was a "pre-planned conspiracy" to edge him out of the race by refusing him the party ticket. ''
"First, they told me the list will be out on March 8, then it was shifted to 11th and 13th, and finally on 19th I found my name was not in the list.
"I rang up Rajnath ji, who told me he would speak to me the next day. He told me the next day that I would not be given the ticket.
He did not give the ticket to any BJP workers, he gave the ticket to a Congressman (Col. Sonaram Chaudhary), who till two months ago was abusing the BJP, and our people had defeated their people in the Assembly polls", said Jaswant Singh.