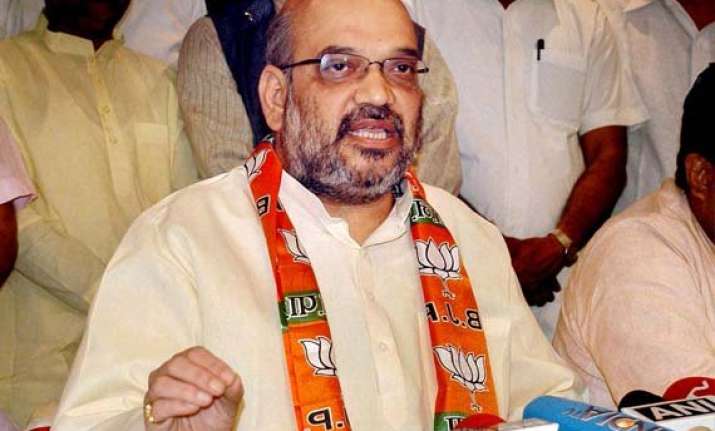 Srinagar: As the state of Jammu and Kashmir heads toward its 4th phase of Assembly polls, BJP President Amit Shah will address two election rallies here today in Shopian and Srinagar.
According to sources, he is scheduled to hold a crucial meeting with the state BJP leaders too.
Amit Shah is scheduled to arrive here this afternoon and address the people.
Meanwhile to raise the morale of its candidates in Kashmir valley, the Union minister Mukhtar Abas Naqvi, former cricketer and BJP leader Navjot Singh Sidhu and film star Vinod Khanna are also scheduled to address election rallies in Kashmir on Friday.