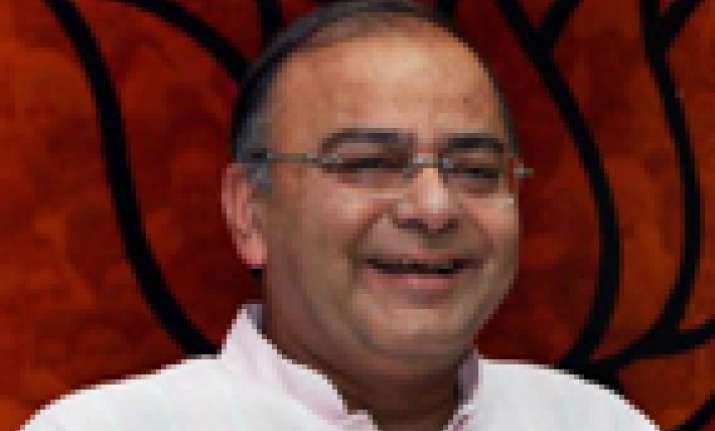 Amritsar: A day after Rahul Gandhi's BJP balloon jibe, Arun Jaitely today wondered whether the Congress leader's remark was an "astrological prediction" or based on some rational political thinking and charged the Congressman of "living in denial".
The remarks were made during the release of Congress manifesto in New Delhi yesterday, said Jaitley, who is BJP's candidate from Amritsar Lok Sabha seat.  
"Sonia Ji said we will prove all opinion polls wrong.  
Second (comment) was by Rahul Gandhi... who said the balloon of BJP will burst," he said.
Leader of Opposition in Rajya Sabha, Jaitley said BJP has never claimed that opinion polls are totally correct.