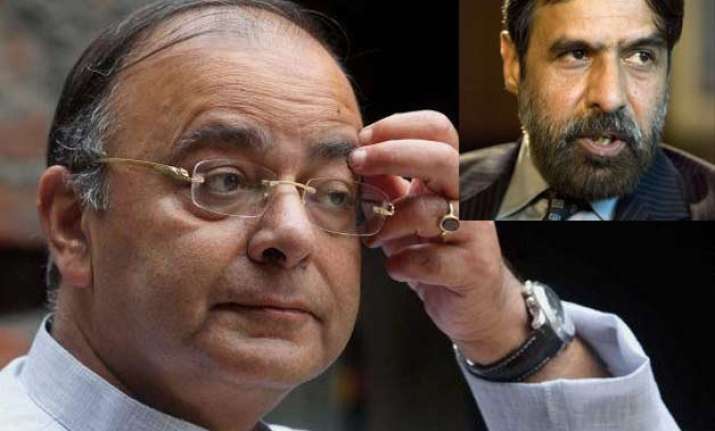 New Delhi: The government on Thursday sought to puncture the Congress offensive against the new land bill by citing former Commerce Minister Anand Sharma's strong reservations on the bill in 2012 where he stated that the old bill during UPA will have "adverse" long term implications.
Anand Sharma, who was Commerce Minister in the previous Congress-led government, had written to Manmohan Singh, the prime minister at the time, that the need to take the consent of farmers for land acquisition would seriously hamper infrastructure projects and slow down urbanization.
Jaitley referred to Sharma's letter during his intervention in the Rajya Sabha on the debate on Motion of Thanks on the President's Address.
Sharma, in a letter to Prime Minister, had drawn his urgent attention on serious concerns raised by industry on the Land Acquisition, Rehabilitation, Resettlement Bill, 2011.
Attacking his own government's land bill, Mr Sharma had voiced "serious concerns raised by industry." He said the restrictions would have "adverse long term implications" for manufacturing and industrialization and would make land prices high and acquisition impossible.
The letter was held up in Parliament by Finance Minister Arun Jaitley as proof of the Congress leader's hypocrisy. "(In the document)...he says everything I am trying to say. The author of the document is Anand Sharma. The other day you got up and said you are anti-farmer. When these laws were being framed, this is what you said..." Mr Jaitley said.
In his defence, Mr Sharma said he stood by his letter but added that he was trying to protect the interest of national industrial corridors, not private projects. "I would suggest that the finance minister read the document properly," he said.
The Congress leader has been most vocal against a December ordinance by the BJP government amending the land acquisition Act.
Read Letter here...