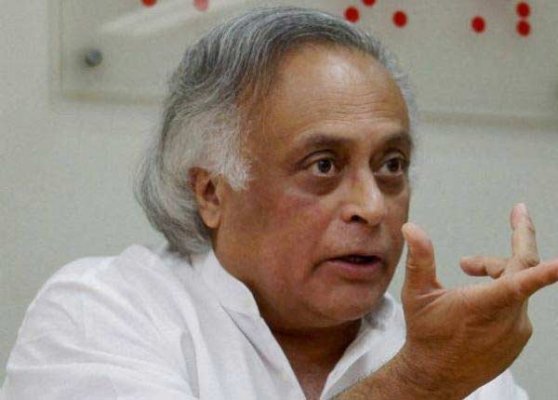 New Delhi: Former Union minister Jairam Ramesh has been named to chair a global research platform panel on sustainable development instituted by an alliance of organisations such as UNEP, UNESCO and World Meteorological Organization (WMO).
The inaugural Future Earth Engagement Committee is the flagship initiative of the Science and Technology Alliance for Global Sustainability (the Alliance).
Future Earth is a global research platform providing knowledge and support to accelerate the transformations to a sustainable world.
The Engagement Committee is a strategic advisory group of thought-leaders from stakeholder groups including business, policy and civil society, representing the diversity of societal partners needed to address the challenges of global environmental change.
According to a release issued by the Alliance, the full committee will comprise 18 members and is expected to be announced by the end of 2014.
Ramesh, who was a member of the UN Secretary General's High-Level Global Sustainability Panel between 2011 and 2012, and played a key role in the UN Climate Change Conferences at Copenhagen (2009) and Cancun (2010), has published widely on economic development, energy, environment, globalisation and India-China relations.
"I am honoured to chair the Future Earth Engagement Committee at a time when there is growing public consciousness of the environmental challenges we face as a global community and when there is a widespread public desire for concrete actions from all governments. I hope I will be able to make some contributions to bridging the gap between the world of science and the world of politics," Ramesh said on his appointment.