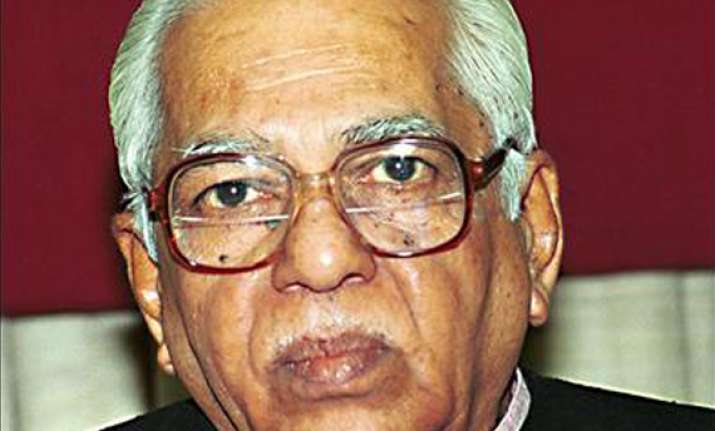 New Delhi, Jun 9: Not satisfied with the Rs 2 a litre cut in petrol prices, BJP on Friday said it will launch a 'jail-bharo' agitation on June 22 against the Rs 7.50 a litre petrol price hike, saying the ad-hoc policies of the UPA government had played havoc with the nation's energy security.
"Petrol price hike of Rs 7.50 per litre was unprecedented in petroleum history and is leading to financial anarchy in the country. It has further accelerated the vicious circle of price rise," senior BJP leader and a former Oil Minister Ram Naik told reporters here.
The government should have cut customs and excise duty to contain impact of rising international oil prices and fall in rupee against the US dollar, he said. The Centre earns Rs 14.78 on sale of every litre of petrol.
"The manner in which the (May 24) hike was effected reflects the ad-hoicsm of this government. This government has no policy for the petroleum sector," he said.
The petrol price hike, the first in nearly seven months, coupled with RBI raising interest rate on 13 occasions in one-and-a-half years had compounded problems for common man.
Holding Prime Minister Manmohan Singh responsible for the policy paralysis in the government, he said the BJP-led government under Atal Bihari Vajpayee between 1999 and 2004, with TMC leader Mamata Banerjee as partner in the ruling alliance, managed economic affairs better.
It was the panel appointed by Congress government, in which Singh was the Finance Minister(1991-1996), that formed a committee on petrol and diesel prices deregulation, he noted.