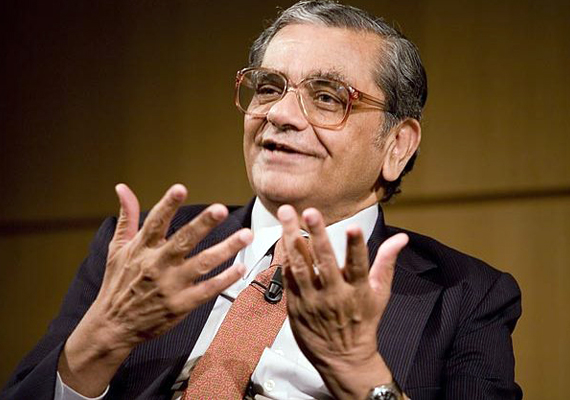 New Delhi, Jul 26: Noted economist Jagdish Bhagwati likes Gujarat model of governance because it has delivered growth on social indicators.
"I don't know what his model is. What has happened in Gujarat is that relatively rapid growth has taken place. He has actually been very good about getting license cleared very fast, he has added to electricity supply which is a big problem...All of which is exactly the way development takes place and then I also find that social progress has taken place," Bhagwati said of Modi's governance.
Asked if he would like to see Modi as Prime Minister, he said he would not go by personalities and like to see what their platforms and their programmes are.
 "I would also like to see debates between them like in America,"  Bhagwati told a new channel.
"I am not going to vote for Modi. I have no particular affection for him. But I have no particular affection for
Rahul Gandhi
also," added Bhagwati.
"I want all of the progressive people, no matter which party they belong to, to look at the ideas we are proposing and show where they stand and what they are going to do with these ideas," said Bhagwati.