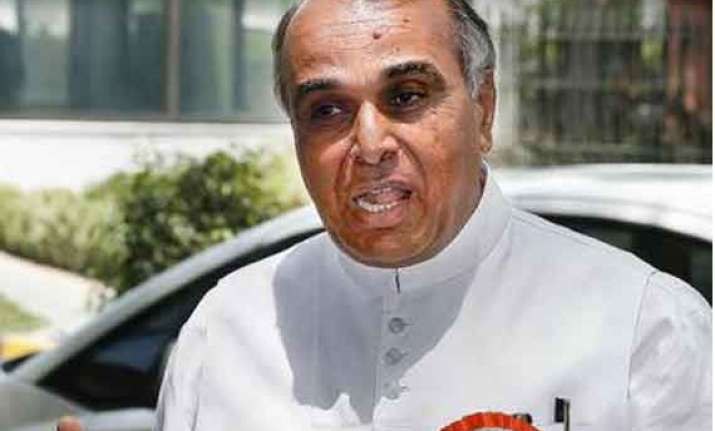 New Delhi: Jagdambika Pal, who recently switched from Congress to BJP, today fumbled as he tried to take oath in the Lok Sabha without reading from a printed slip, leaving members amused.
Pal, who got elected on BJP ticket from Domariyaganj in Uttar Pradesh, finally had to read from the printed slip, which he had initially refused to accept.
The 63-year-old leader apparently wanted to display his oratorial skills by refusing to read from the printed slip which was offered by the Lok Sabha staff.