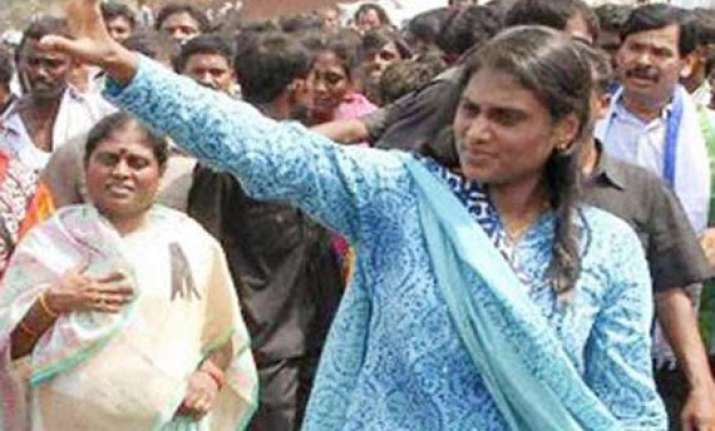 Hyderabad, Dec 19:  YSR Congress party leader Sharmila successfully underwent knee surgery at Apollo Hospital here Tuesday. The 37-year-old sister of jailed MP and party chief Y.S. Jaganmohan Reddy is recovering well.
According to a medical bulletin, she is currently in the post-operative ward and will be shifted to a room later.
Sharmila was injured during her 'padyatra' in Ranga Reddy district three days ago while getting off from a bus. The medical investigations significant internal injuries in the right knee warranting surgery.
Doctors said it would take six weeks for Sharmila to recover. The injury forced her to cut short the walkathon.
Before the operation, Sharmila called on her brother at Chanchalguda Jail. She was wheeled into the jail, where she briefed Jaganmohan Reddy about her 'padyatra' and took his blessings.
Sharmila launched the 'padyatra' Oct 18 from the grave of her late father Y.S. Rajasekhara Reddy in Kadapa district and had covered four districts.
Her injury has come as a setback to the party as she had embarked on the 3,000-km 'padyatra' to boost the morale of the party in the absence of her brother, who was arrested by the Central Bureau of Investigation (CBI) in illegal assets case in May this year.
Sharmila was drawing good crowds during her walkathon, aimed at targeting both the ruling Congress and the main opposition Telugu Desam Party (TDP).