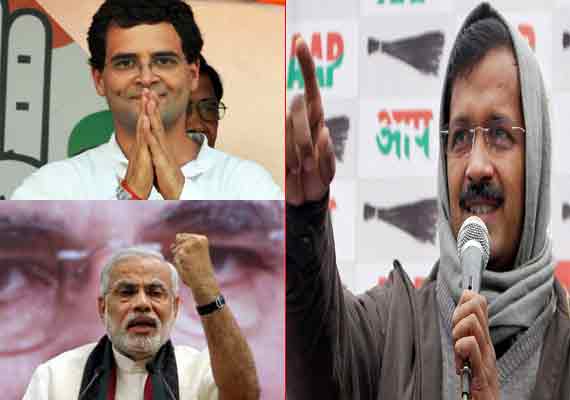 New Delhi: Delhi Chief Minister Arvind Kejriwal has  said it  was immaterial  whether Rahul Gandhi or Narendra Modi becomes the prime minister, the nation is fed up of corruption and pricerise.
Speaking to reporters on Friday, Kejriwal said: "It does not matter whether Rahul Gandhi or Narendra Modi becomes the Prime Minister. People are fed up of corruption and price rise."
"They (BJP and Congress) only discuss who will become the Prime Minister. Cylinder prices have been hiked. How will the common man afford this? They don't discuss these issues," he said.
Aam Aadmi Party leader and lawyer Prashant Bhushan slammed both Prime Minister Manmohan Singh and Modi.
He said: "I don't think history is going to be kind with this Prime Minister who has allowed every kind of corruption to not only continue, but to proliferate during his government."
Bhushan however said he agreed with the Prime Minister that Modi as prime minister would  be disastrous for India.
"I agree with him on one thing that Narendra Modi will be extremely dangerous for this country.
"Apart from being communal and a fascist, Modi has shown that he is equally corrupt as the Congress and some other major parties," he said.