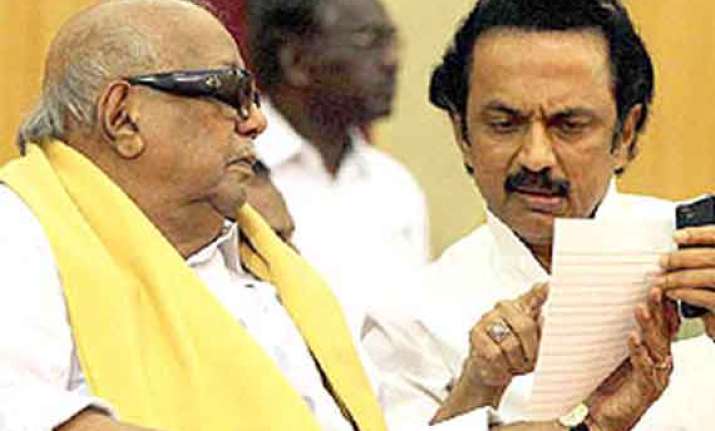 Chennai: DMK leader M.K.Stalin Tuesday said the growth achieved by Tamil Nadu is due to his "daddy" (party chief and former chief minister) M.Karunanidhi and not because of a "lady", making many smile on a day when curtains came down on electioneering.
Addressing an election rally at Pudukottai around 375 km from here, Stalin said it is neither (BJP prime ministerial candidate Narendra) Modi nor the lady (Chief Minister J.Jayalalithaa) but his father who would argue and fight for and secure the people their rights.
Tamil Nadu's growth is not due to a lady but because of his daddy, he said, giving a new twist to the "Lady vs Modi" fight.
The Bharatiya Janata Party leaders here have been saying that Jayalalithaa cannot be Modi when it comes to governance.
Modi, while campaigning in the state, charged both the AIADMK and the DMK of taking people for granted.