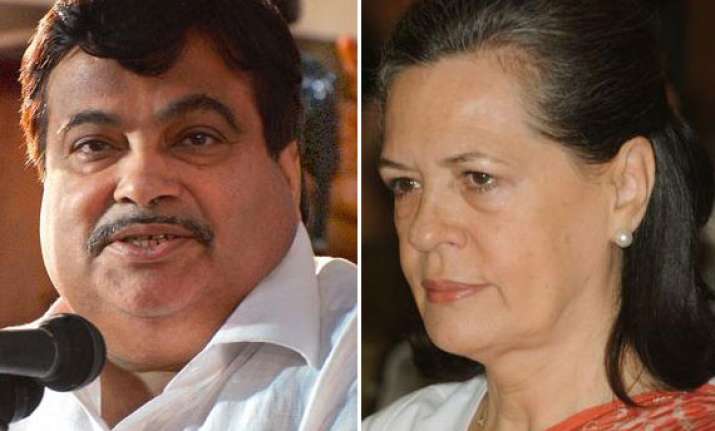 New Delhi, June 4: In the wake of Sonia Gandhi's remarks against the Opposition and civil society, BJP president Nitin Gadkari today said her charges were baseless and sought to know if the Congress feels yoga guru Ramdev's demand for bringing back black money is anti-national.
"Sonia Gandhi's allegations against Ramdev are baseless.  Is it anti-national to demand that Indian black money be brought back for the country's well-being? I feel she should not have done so. She should rise above party politics and work to save and free the country from price rise, poverty and hunger", Gadkari told reporters.
Gandhi had reportedly hit out at the Opposition and civil society activists at the Congress Working Committee meeting here today. She had said baseless charges were being levelled by them against the Prime Minister, UPA government and the Congress as part of a conspiracy.
"I am very sad and it is unfortunate that on an issue of national importance such baseless allegations have been levelled for political gains. This is not proper and the people of the country will not agree with her", Gadkari said.
Ramdev called on Gadkari today to solicit his party's support for his fight to bring back black money and deal with corruption. Both appealed to Gandhi to look into the issue of bringing back black money as it would solve financial woes.
"It is necessary to bring back Indian black money for the poor, the farmers and the labourers as well as to deal with inflation and for dealing with economic problems. No politics should be brought into this. And Sonia Gandhi should cooperate in further building the environment to fight corruption", the BJP president said.