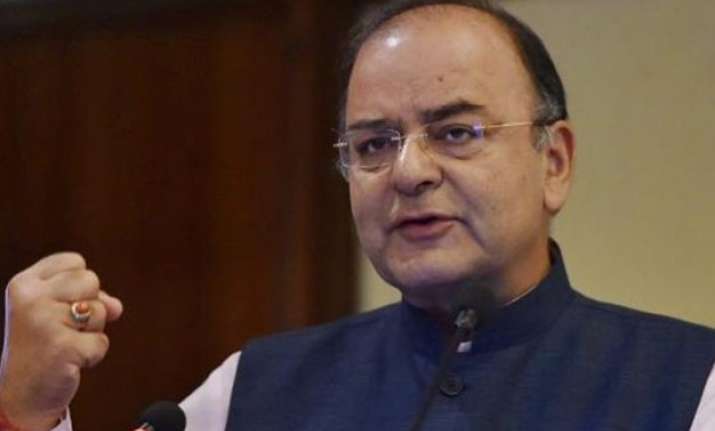 Jaipur: An inter-ministerial team would come for assessment of farmers' demands in Rajasthan after the state submits its memorandum on crop loss due to rains and hailstorm, the government today said.
Finance Minister Arun Jaitley is currently touring parts of the state, which have suffered crop damage and loss of human lives due to rains and hailstorm.
"Rajasthan government has collected every details from each village on crop loss and farmers affected by recently held rains and hailstorm, and it would submit a memorandum to this effect to Centre very soon", Jaitley told reporters here.
He was speaking after holding a high-level presentation meeting in presence of Chief Minister Vasundhara Raje for over forty minutes.
On receiving the state memorandum, the inter-ministerial team would visit the state for assessment, Jaitley said, adding, it would be done at the earliest. The finance minister was accompanied by Union minister for small scale industries Giriraj Singh.
Jaitley said, chief secretary of the Rajasthan government in presence of the chief minister, the agriculture minister had made a presentation of rabi crop and loss of human lives due to heavy rains and hailstorms early this month.
"Rajasthan has witnessed a huge loss, and I and Giriraj visited the area that witnessed this calamity in the morning in Hadauti region (Kota/Bundi), and assessed it in person," the finance minister said.
Centre was fully worried on this calamity and it would be our top priority that every such state should get the maximum assistance, and affected farmers receive it at the earliest, he said.
This kind of hard situation and calamity problem affected 7-8 states, and Prime Minister Narendra Modi had himself talked to the states through their top officials, and hence ministers were visiting every such state, he said.
After getting detailed memorandum from the state, the Centre would provide the maximum assistance and where ever required the norms or laws would be relaxed so that farmer sitting in far flung areas receive it, Jaitley said.
When asked when this whole exercise would be done, he said, "Just a few days".
Asked whether the Central government will bring a fresh ordinance on the Land Acquisition Act, Jaitley said, "mantra mandal dekhega (Cabinet will decide)...".