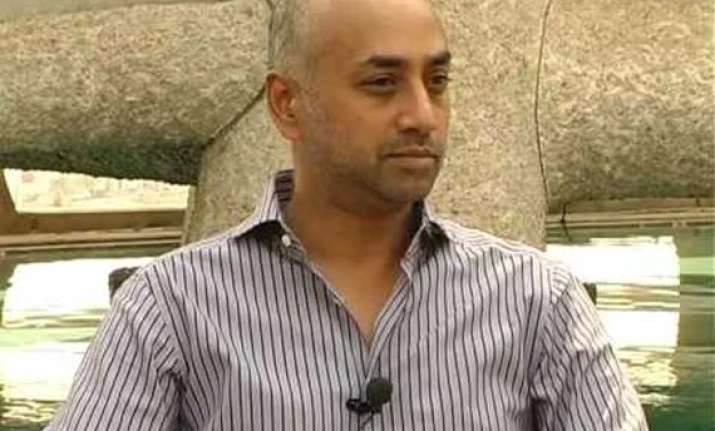 Hyderabad: Industrialist Galla Jayadev today formally entered politics by joining the Telugu Desam Party saying he joined it because only "Chandrababu Naidu can develop Seemaandhra".
"Only Chandrababu Naidu can develop Seemaandhra (residuary Andhra Pradesh), so I chose to join the TDP. I will fully cooperate with him in the endeavour," Jay said on joining the party.
His mother and former minister Galla Aruna Kumari also accompanied Jay Galla, as he is better known as, into the TDP by severing her decades-old ties with Congress.  
"The Congress has pushed us on to the streets and forced us to leave the party," Kumari said.
TDP supremo N Chandrababu Naidu formally welcomed the mother-son duo into the party at a function at NTR Bhavan today.
Jay, currently vice-chairman and managing director of Amara Raja Batteries Limited, is expected to be the TDP's candidate for Lok Sabha from Guntur constituency in coastal Andhra.
The Gallas hail from Chittoor district, the native of TDP chief N Chandrababu Naidu, and Aruna Kumari was elected to the state Assembly from Chandragiri three times and served as a minister under different chief ministers.  
Jay was the political manager for his mother for many years and was involved in service activities for women and other sections in their native district.
Through their family's Rajanna Trust, Jay launched rural development initiatives particularly aimed at bettering the economic conditions of farmers through micro-irrigation schemes.
He sought to make his political entry by contesting the Assembly by-election from Tirupati in 2012 but the Congress denied him the opportunity.  
Subsequently, he moved towards the TDP and was welcomed by Chandrababu Naidu.
Jay is married to Padmavathi, daughter of Telugu superstar Krishna who belongs to Guntur district.
A graduate in political science and economics from the University of Illinois, Jay has also served as CII's AP unit chairman.