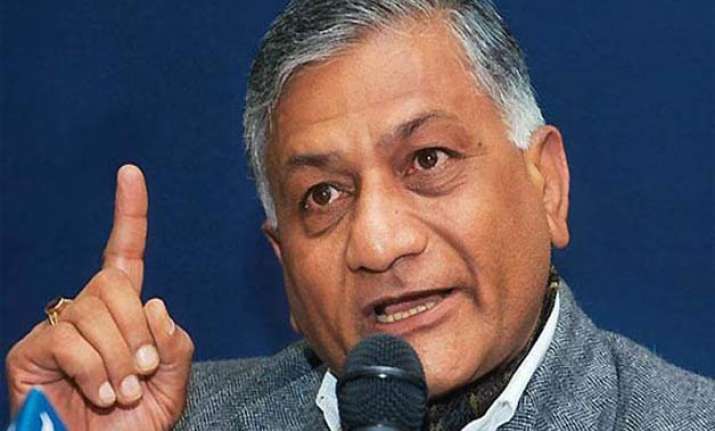 Jind:   Minister of State for External Affairs General V.K. Singh today said that given the fact that India is one of the youngest countries worldwide, its youth will make the nation a 'Superpower'.
Singh was here to present certificates to 245 bachelor's degree holders of Rajiv Gandhi Mahavidyalaya for the years 2012-13 and 2014 in the courses B.A and B.Com.
Union Minister of Rural Development, Panchayati Raj, Sanitation & Drinking Water Birender Singh, BJP's vice-president (UP unit) Premlata and Chaudary Ranbeer Singh were also present at the function.
Singh said, "For India to become a superpower, good citizens will have to come forward and that is possible only with good education. And that is possible only when better institutes will come up. We have to modernise the education system so that more and more people can become part of it," Union Minister Birender Singh said, "Education encourages humans to progress. It helps humans to differentiate between good and bad, right and wrong. Education for women must also be advocated and promoted for an overall progress."
Speaking on the similar lines, BJP's Premlata said, "It was an old dream of Birender's to open a college here in Uchana. Students used to go to Jind, Narvana to study earlier.But with college being here, they can study from here only. "