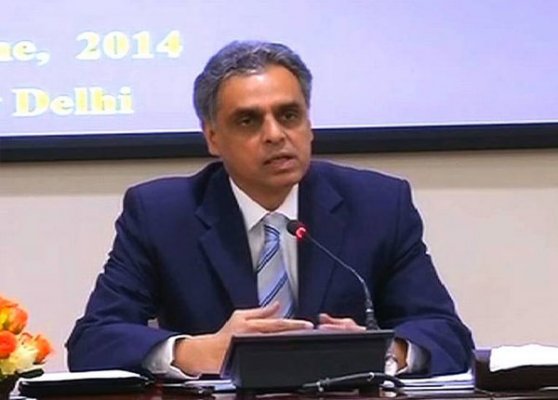 New Delhi: India has sharply rejected Pakistan's attempts at third party intervention on bilateral issues saying New Delhi is against the 'internationalization of bilateral issues'.
Official spokesperson of the Ministry of External Affairs, Syed Akbaruddin, of Friday said that Pakistan National Assembly resolution seeking UN intervention on Kashmir was aimed at their domestic audience and India is opposed the option of involvement of any third party on Kashmir.
Pakistan's Parliament had on Friday unanimously passed a resolution against the alleged 'unprovoked and indiscriminate' ceasefire violations by India and asked the government to seek UN intervention to resolve the Kashmir issue.
The resolution, moved by Prime Minister Nawaz Sharif's Adviser on Foreign Affairs Sartaj Aziz, stated that the National Assembly condemned Indian ceasefire violations at the Line of Control (LoC) and the international border.
Meanwhile, Bharatiya Janata Party (BJP) general secretary Rajiv Pratap Rudy condemned Pakistan for passing the resolution. He said that Islamabad has miserably failed in its attempts to rake up the issue at the international platform.
Echoing similar sentiments, Congress accused Pakistan of trying to mislead the international community.
India's stand on Kashmir is crystal clear that all issues with Pakistan can be resolved only through dialogue under the framework of Shimla Agreement and Lahore Declaration without involving any third party.