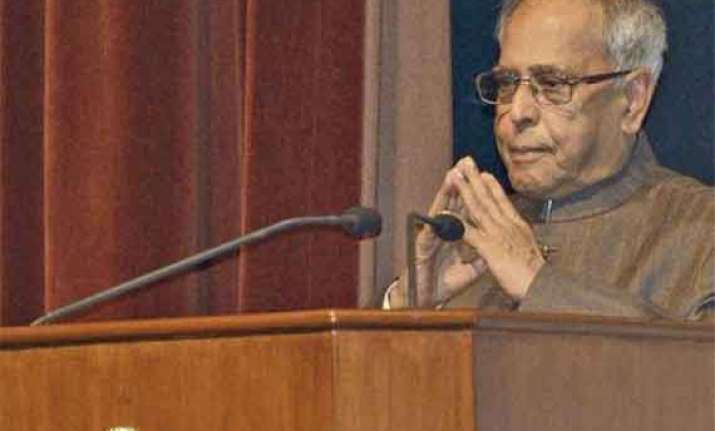 New Delhi: India would "engage energetically" with neighbours like China, Japan and Russia and bring in "renewed vigour" to its ties with the US, President Pranab Mukherjee said Monday.
Addressing a joint sitting of both houses of parliament, Mukherjee said the government would engage with China to further develop India's strategic and cooperative partnership.
His comments come as Chinese Foreign Minister Wang Yi is in the capital on a two-day visit to make contact with the new government headed by Prime Minister Narendra Modi.
The president said with Japan, the government would "strive to make progress in the many initiatives that are ongoing, especially in the field of building modern infrastructure in our country".
"Russia remains a privileged and strategic partner and my government will build further on the firm foundations of this relationship."