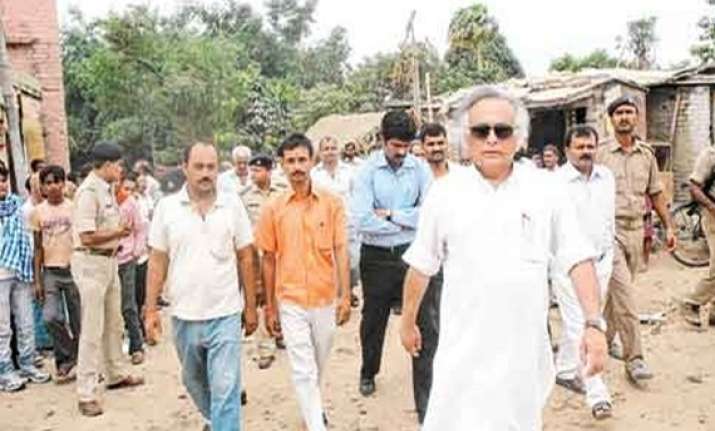 Agartala, Jun 30: 
Union Rural Development Minister Jairam Ramesh today said India has embarked on a ten-year mission to make India an open-defecation free country.
The minister, who held a review meeting with representatives of Northeastern states on Drinking Water and Sanitation (DWS) at Prajna Bhavan here today, told reporters said that the Centre had earmarked Rs 3500 crore during 2012-13 FY under Nirmal Bharat Abhiyaan (open-defecation free campaign).
"Each Gram Panchayat will be made open-defecation free, a course to nation within the next ten years by pumping Rs 35000 crore," he said.
At present the country has 2.40 lakh GPs.  Besides, the RD Ministry has already initiated a dialogue with the Bill Gates Foundation to address the problem of open-air defecation on railway tracks.  
Referring to the review meeting, the minister said Sikkim had already made itself open-defecation free state while Kerala is in the pipeline.
"Three north-eastern states Tripura, Manipur and Mizoram will achieve the same distinction within next year," he said adding that the UPA government has been pumping funds in different welfare schemes to all states.
 "The money belongs to people of the county and they have the right to ask what they had got from the state governments," he said.
To ensure transparency and accountability in spending of central funds, Ramesh said,
"the outcome of the performance audit of CAG for the past years will be tabled in the Parliament in the first part of December," he added.