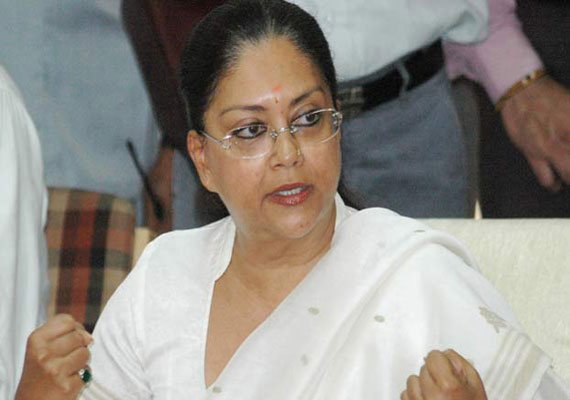 Jaipur: Attributing the credit to the youth for the change of the guard in the state and at the Centre, Rajasthan Chief Minister Vasundhara Raje on Sunday said India has got better "youth power" than China and the country will lead with it.
Due to China's family planning norms, the youth power and their representation was getting lower than Indian youths who had brought a sea change in democracy, Raje told the elected functionaries of Akhil Bhartiya Vidhyarthi Parishad (ABVP) of state colleges and universities here at a one-day event.
The victory of ABVP candidates did not come all of a sudden, but dedication of students in last fifteen years that brought ABVP presidents in seven universities, 160 colleges, and 400 other elected students on various posts in Rajasthan, she said.
Recalling late Jai Praksh Naryan's period during which the youth had active participation in society and politics, the chief minister said the present day change in the leadership of Prime Minister Narendra Modi came due to the youths' power through ABVP, and this would be futuristic too.
"Our country will lead with youths' power that is very dedicated and honest," she said.
Raje, who returned from the Haryana Chief Minister's swearing-in ceremony this afternoon, said it was "love and confidence (belief) of the people, especially youths, in BJP and their leaders due to which every state (Haryana, Maharashstra) were taking turn around towards Modi charisma...Change is continous".
"I am sure BJP will sweep in Jharkhand as the polls are announced yesterday, and whenever polls come in Uttar Pradesh, BJP will make government," she said.